NostoNews, June 1, 2016
by Tommy Jasmin


Free set of Collector's Condition Grading Stickers for Nostomania members
I think this might be the third time I've plugged Mario Bruni's Collector's Condition Comic Book Grading Labels on the site (which of course work great for magazines too), and here I am again. What can I say, it's too good an offer not to mention. Mario wants to give back to the Nosto community and says starting June 1st, the first 100 Nosto members to visit the link he mentioned in our forums will get an absolutely 100% free no strings attached trial set of his grading stickers. Just provide your Nostomania username and an address. How can you beat that?
I have kicked the tires on these myself, after meeting Mario in person a couple months back. What a good guy. What I like to do for nicer books is double bag, with a small inner mylite, a backer, then a larger outer flapped mylar. I realized the new slim labels can simply go on the outside top of the mylar. Secure, out of the way, and not obscuring anything; Done! Below is an example of one of my books using this system (sorry about the really crappy quality of the pic, I just now decided to use it here). Another key point for books labeled this way is how much easier it is to flip through a box, looking only for certain grades, once you get used to the color-coding scheme.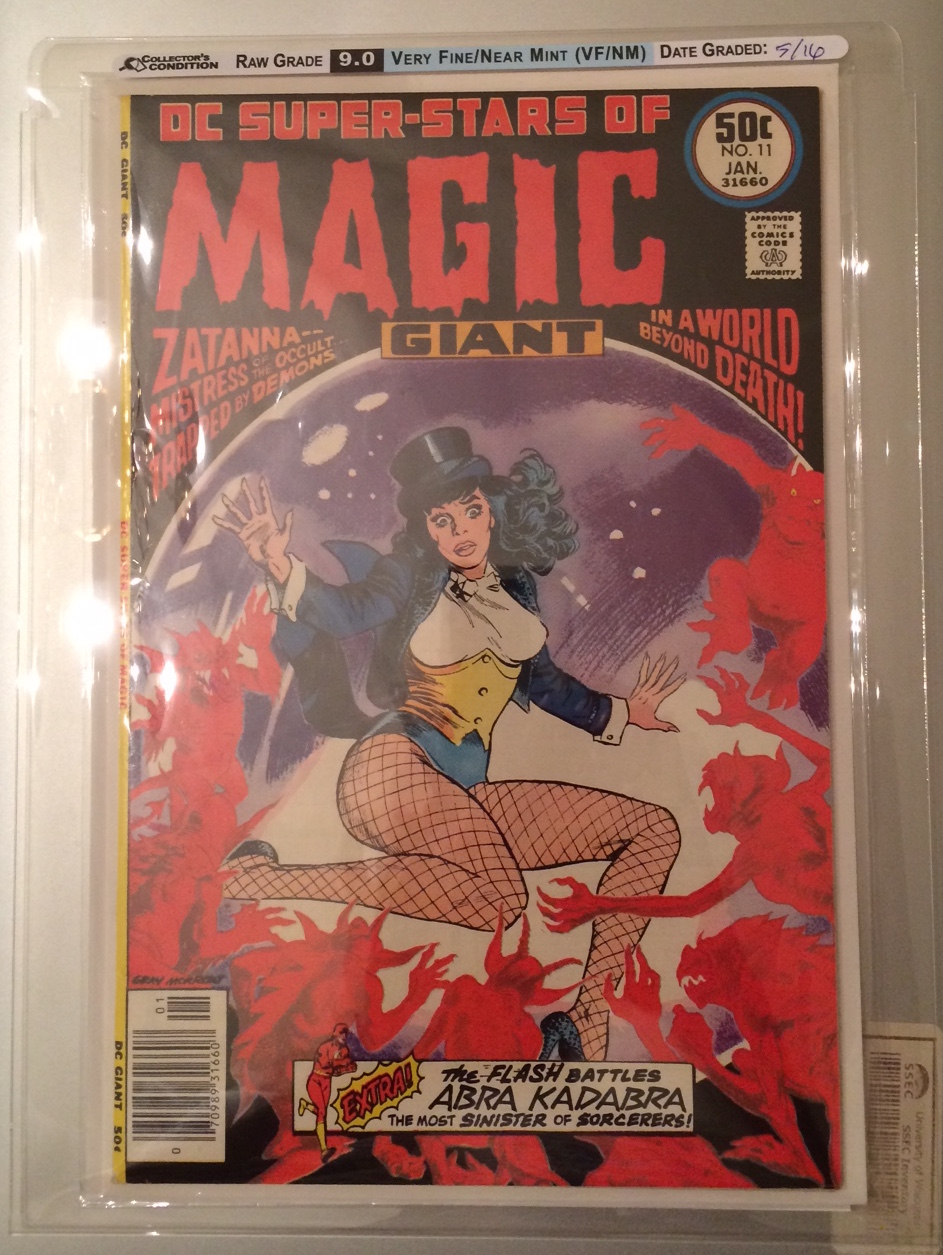 An actual Tommy book using Mario's labels
The next thing I really like is the new backer sheets he offers. See the pic below. These cover all the information I used to try and capture in a tiny past-on Avery label stuck to the bottom back of each book. Hey, if the book is going to have a backer board anyway, why not include one of these sleeves and capture all the info I really care about, like when I bought it, how much I paid, some key notes, and of course the grade!

Ok Nosto people, go check out his offer on the Nosto forum and get your free labels. Or go right to his site: comicbookgradinglabels.com, you should be able to figure it out from there as well.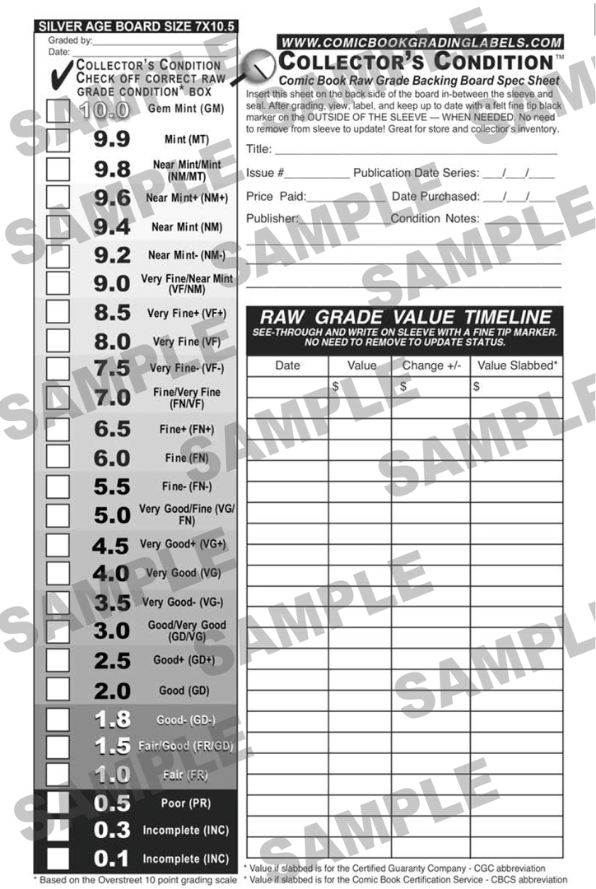 Collector's Condition Backer Sheets


As always, thanks very much, all of you, for supporting the site! See you here in a month for the next pricing data update.
---

Thanks, we'll see you all next month.

Visit our NostoNews Archive.